August 9, 2022 Roberto Puzzanghera 81 comments
Vpopmail provides an easy way to manage virtual email domains and non /etc/passwd email accounts on your mail servers.
The purpose of this note is to show how to use Mysql as the authentication system. Having a users database also offers the advantage of communicating with the database via PHP, and creating web-based user interfaces to manage accounts.
Patch details
The patch we'll apply is the result of the following bunch of patches:
August 9, 2022 Roberto Puzzanghera 73 comments
Changelog
Aug 9, 2022
-improved the sql stuff in case of --disable-many-domains (tx kengheng)
Apr 21, 2022
-Solr support added
Apr 17, 2022
-auth-sql.conf.ext: changed the userdb lookup for LDA from static to sql, as the home dir was not retrieved correctly if positioned in a subfolder (i.e. domains/0/domainname).
June 20, 2021
-15-mailboxes.conf: added Junk.TeachSpam and Junk.TeachNotSpam mailboxes to store messages for the learning and reporting systems (more info here)
March 17, 2021
- 90-quota.conf: quota definition adjusted in this way quota = maildir:: as the GETQUOTA command was not returning the quota (thanks a.key)
March 2, 2021
- "one table per domain" support added (--disable-many-domains)
- added domains limits support to password_query (you have to compile vpopmail --enable-mysql-limits)
January 29, 2021
- auth-sql.conf.ext now uses the userdb's prefetch driver in order to perform one single query when doing the auth
- dovecot-sql.conf.ext has been modified to allow authentication both with real and alias domains, provided that you patched vpopmail accordingly. More info in this page.
- the iterate_query in the sql driver now extracts the "user" field (was "username") as required by the docs.
Overview
Dovecot is an open source IMAP and POP3 email server for Linux/UNIX-like systems, written with security primarily in mind. Dovecot is an excellent choice for both small and large installations. It's fast, simple to set up, requires no special administration and it uses very little memory.
August 8, 2022 Roberto Puzzanghera 26 comments
My enabled plugins are (at the moment):
Other plugins that I have used in the past for which the old documentation might not be valid anymore
August 8, 2022 Roberto Puzzanghera 87 comments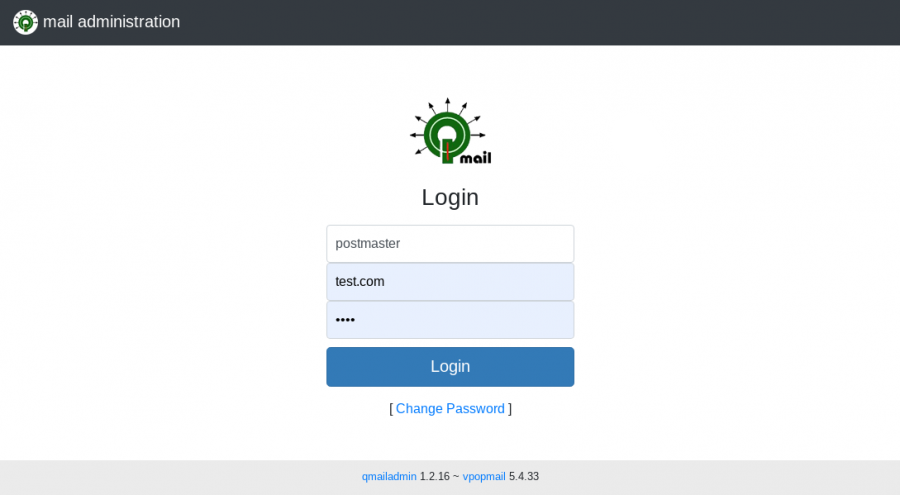 qmailAdmin is a free software package that provides a web interface for managing a qmail system with virtual domains. It provides admin for adding/deleting users, Aliases, Forwards, Mailing lists and Autoresponders.
Combined patch details
qmailadmin-skin, a patch that I created during covid-19 spare time, provides a new responsive skin to the control panel. It modifies everything under the html dir and many .c files in order to adjust the html embedded into the source files. Added a stylesheet style.css in the images folder and a couple of png files for the qmail logo. It should be much easier to modify the qmailadmin's skin from now on.
A patch to call cracklib in order to check for the password strenght. This should avoid unsafe accounts created by domain administrators such as "test 123456".
A nice patch (thanks to Tony, original author unknown) which gets qmailadmin to have authentication failures logged. This makes possible to ban malicious IPs via fail2ban. It is required to create the log file /var/log/qma-auth.log initially and assign write priviledges to apache.
ezmlm-idx 7 compatibility patch (author unknown), which restores the compatibility with ezmlm-idx-7 (thanks to J.D. Trolinger for the advice).
a fix to the catchall account (thanks to Luca Franceschini).
another fix to autorespond.c to correct the way .qmail files are modified