18 agosto 2017 Roberto Puzzanghera 65 commenti
Changelog
2017-08-18
-qmail-smtpd now retains authentication upon rset (tx to Andreas)
2016-09-19
-qmail-tls patch updated to v. 20160918
* bug: qmail-remote accepting any dNSName, without checking that is matches (E. Surovegin)
* bug: documentation regarding RSA and DH keys (K. Peter, G. A. Bofill)
2016-05-15 force-tls patch improved (a big thanks to Marcel Telka). Now qmail-smtpd avoid to write the auth verb if the STARTTLS command was not sent by the client
2015-12-26 qmail-tls: updated to v. 20151215
* typo in #if OPENSSL_VERSION_NUMBER for 2015-12-08 patch release (V. Smith)
* add ECDH to qmail-smtpd
* increase size of RSA and DH pregenerated keys to 2048 bits
* qmail-smtpd sets RELAYCLIENT if relaying allowed by cert
2015-10-05 qmail-authentication: updated to v. 0.8.3
2015.08-24 fixed a bug on qmail-smtpd.c causing a double 250-STARTTLS, thanks to Andreas
2015.08.08 fixed a bug on qmail-remote.c that was causing the sending of an additional ehlo greeting, thanks to Cristoph Grover
I have put into a package the latest version of the following patches for netqmail-1.06. You may be interested to the combined patch I have put together here.
18 agosto 2017 Roberto Puzzanghera 14 commenti
Changelog
Il changelog completo è all'interno della patch stessa.
2017-08-18
-qmail-smtpd now retains authentication upon rset (tx to Andreas)
2017-05-14
-DKIM patch updated to v. 1.20
It now Manages long TXT records, avoiding the rejection of some hotmail.com messages.
2016-12-19
-Several new patches and improvements added (thanks to Luca Franceschini)
More info here http://notes.sagredo.eu/node/178
-qregex patch
-brtlimit patch
-validrcptto patch
-rbl patch (updates qmail-dnsbl patch)
-reject-relay-test patch
-added DISABLETLS environment variable, useful if you want to disable TLS on a desired port
-added FORCEAUTHMAILFROM environment variable to REQUIRE that authenticated user and 'mail from' are identical
-fixed little bug in 'mail from' address handling (patch by Andre Opperman at http://qmail.cr.yp.narkive.com/kBry6GJl/bug-in-qmail-smtpd-c-addrparse-function)
-added SMTPAUTHMETHOD, SMTPAUTHUSER and SMTP_AUTH_USER env variables for external plugins
-qlog patch
-reject null senders patch
-qmail-taps-extended (updates qmail-tap)
2016-12-02
-fixed BUG in qmail-remote.c: in case of remote server who doesn't allow EHLO the response for an alternative HELO was checked twice, making the connection to die. (Thanks to Luca Franceschini)
Patch applied: http://notes.sagredo.eu/files/qmail/patches/fix_sagredo_remotehelo.patch
2016-09-19
-qmail-tls patch updated to v. 20160918
* bug: qmail-remote accepting any dNSName, without checking that is matches (E. Surovegin)
* bug: documentation regarding RSA and DH keys (K. Peter, G. A. Bofill)
2016-05-15
force-tls patch improved (a big thanks to Marcel Telka). Now qmail-smtpd avoids to write the auth verb if the
the STARTTLS command was not sent by the client
12 agosto 2017 Roberto Puzzanghera 0 commenti
Era ora che riuscissi a liberarmi della vecchia piattaforma Drupal come strumento per questo blog, ma finalmente ho trovato il tempo per migrare il database di Drupal e per riprendere qui la vecchia grafica (solo lo stile, il codice html è mio).
D'altronde, da almeno 15 anni porto avanti lo sviluppo di un mio CMS (basato su php/mariadb), che però originariamente non avevo usato per la mancanza del tempo necessario a costruirmi un tema html.
Ora il sito vive in ambiente Mobile Responsive e soprattutto mi consente di svincolarmi dagli incubi degli aggiormanti di Drupal e dei suoi pacchetti.
La parte sui commenti del presente CMS non è perfettamente collaudata e mi farebbe piacere avere eventualmente dei feedback su ogni problematica, quindi non esitate a scrivermi al riguardo.
Buon divertimento!

30 dicembre 2016 Roberto Puzzanghera 0 commenti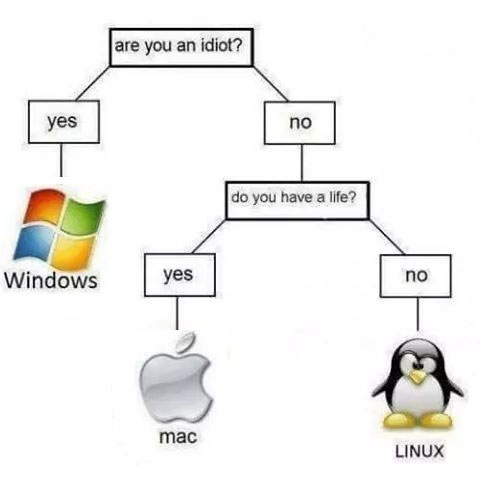 19 dicembre 2016 Roberto Puzzanghera 8 commenti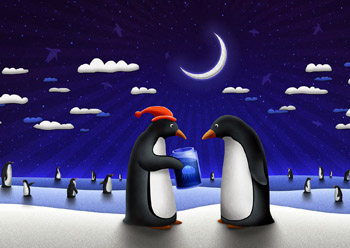 Massive Christmas present by my italian friend Luca Franceschini of digitalmind. He merged his combo with my combined patch (2016.12.02 version) adding several (heavily customized) patches and functionalities. Luca is a C programmer and an expert system administrator who manages big servers.
17 novembre 2016 Roberto Puzzanghera 7 commenti
I plugin che ho abilitato sono (al momento):
5 luglio 2016 Roberto Puzzanghera 4 commenti
Linux-Vserver is an open source software which acts as a virtual private server implementation done by adding operating system-level virtualization capabilities to the Linux kernel.